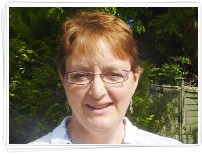 Anita has worked continuously in Musculo-skeletal Physiotherapy since 1991. Having earlier gained a post-graduate diploma in orthopaedic medicine, she became a member of the teaching team of Orthopaedic Medicine International (OMI). In the 1990s she taught advanced assessment and treatment skills for qualified physiotherapists and GPs around the UK. At the same time she practised privately, running a clinic for sports and spinal conditions in Ayrshire, Scotland. She gained a qualification in acupuncture in 2005.
In 1996, Anita moved to France and after a maternity break she resumed her practising career in a Paris-based rehabilitation centre. Now back in the NHS in the Thames Valley Anita has established herself as an extended scope musculo-skeletal physiotherapist with expertise in managing spinal and persistent pain problems. Since 2009 she has taken a leading role in developing Pain Services in the NHS in Buckinghamshire and Berkshire.
Anita specialises in rehabilitation, acupuncture, pain management and complex pain problems including chronic fatigue, fibromyalgia and chronic regional pain syndrome (CRPS).