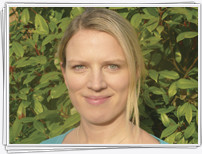 Catherine studied for three years at Coventry University and was awarded a first class honours degree in physiotherapy in 2000. She began her career in Oxford as a junior physiotherapist and gained experience working within many different specialties throughout the Oxford University Hospitals NHS trust. She specialised in Musculo-skeletal Physiotherapy in 2002 and whilst working full time at the Nuffield Orthopaedic Centre, she also worked in Private practice in Headington, Bicester and for Junior Rugby League teams in the South of England. Catherine qualified as an acupuncturist in 2003 and began her Masters Degree at Birmingham University in 2006. She was awarded a Merit in Advancing Practice in 2009 and became a member of the Manipulative Association of Chartered Physiotherapists.
Since gaining her post graduate qualification, Catherine has worked as a Clinical Specialist Physiotherapist within NHS working alongside several Orthopaedic consultants. During this time she established strong links with several spinal consultants in Oxfordshire and has sustained and improved on those links within her private practice.
Cath has used Pilates as part of everyday treatment throughout her career and found it an invaluable tool to accelerate her clients rehabilitation following injury. Cath first trained to teach Pilates with the Australian Physiotherapy and Pilates Institute (APPI) back in 2004, after taking several follow up courses with the APPI, Cath now runs many group and individual pilates classes in Headington which are extremely popular.