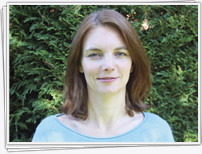 Helen qualified as a physiotherapist in 1989 and gained experience in a wide range of specialities within the NHS. She specialised in Rheumatology and Sports injuries in 1995 and has been involved in research and teaching within the fields of Rheumatology and Osteoporosis.
Helen has spent the last seventeen years working with patients with a variety of Rheumatological conditions including Rheumatoid Arthritis, Psoriatic Arthritis, Ankylosing Spondylitis, Connective Tissue Disease and Osteoporosis. She teaches people how to manage long term conditions and reduce pain, thus enabling them to lead as pain free and normal lives as possible. She provides treatment sessions and group classes.
Helen is trained with the Australian Physiotherapy and Pilates Institute (APPI) to teach Pilates, and uses Pilates both for individual and group classes.