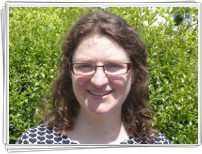 Helen qualified as a physiotherapist from Keele University with first class honours in 1997 and went on to work in Leicester rotating through a wide range of specialities. Between 1999 to 2003 Helen worked in musculo-skeletal physiotherapy, including trauma, outpatients, orthopaedics and hands and plastics at Oxford and Milton Keynes.
In 2003 Helen moved into paediatrics, and from 2003 to 2009 worked at the Nuffield Orthopaedic Centre in the Gait Laboratory (analysis of walking disorders) and the Paediatric Physiotherapy department. During this time she gained extensive experience working with children with cerebral palsy and other neurological disorders. She now has well established links with the Paediatric Orthopaedic consultants, Gait Laboratory, Paediatric Physiotherapy department and Orthotics at the Nuffield Orthopaedic Centre, also the Community Paediatric Physiotherapy team based at the Children's Hospital at the John Radcliffe.
Helen left the NHS in 2009 and has worked privately in paediatrics and domiciliary care eversince.