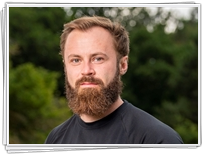 Ciprian graduated with a degree in physiotherapy in Timisoara, Romania in 2015 and since then he has specialised in musculoskeletal physiotherapy. In 2016 he moved to the United Kingdon to complete his Master's degree at the University of Birmingham. He was awarded with Merit in Advanced Manipulative Physiotherapy and become a member of MACP in 2019.
Ciprian is a dedicated and enthusiastic physiotherapist who prides himself on treating his patients' symptoms and relevant physical dysfunctions to the best of his ability. He is focussed on helping his patients achieve their goals and reduce their pain whether you are an an athlete, a weekend runner or an office worker. Ciprian shares his time between working in the NHS, Oxford Harlequins Rugby club, and in private practice.
He has always been interested in training and challenging himself to achieve his own goals which is why he is excellent at helping his patients to achieve theirs too. In his spare time Ciprian has been a competative bodybuilder and has run ultra-marathons as well as training regularly in a CrossFit gym.