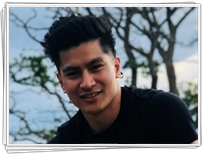 Nico qualified as a physiotherapist in 2016 from Coventry University with a BSC (hons). Upon graduation, Nico joined the community physiotherapy team in Oxfordshire gaining experience in broad areas of Physiotherapy. This included Orthopaedics and post fall rehabilitation within a hospital and domiciliary settings. There he treated patients following hip and knee replacements alongside those with bone fractures. As well as this Nico has experience in leading pulmonary rehabilitation classes in local gyms for patients with breathing conditions looking to improve their function. He has worked in stroke rehabilitation in Abingdon Community Hospital which involved liaising with wider multidisciplinary teams to plan for their discharge home and liaised with wheelchair and community rehabilitation services. He has experience with rehabilitation following amputation, spinal cord injury and parkinsons disease. Nico has also been involved in research studies including assisting with the Promoting Activity, Independence and Stability in Early Dementia and Mild Cognitive Impairment (PrAISED) study (2020).
As an avid basketball player, Nico understands the importance that strength and conditioning has on improving performance and preventing injuries; he believes that prevention is always better than cure. Nico is a motivated individual who strives for continuous professional development. He is currently completing a personal training course, to help people reach their fitness goals, injury free. He is also working towards a Diploma in MSK medicine with the Faculty of Sport and Exercise Medicine UK. Nico is a patient focused physiotherapist who has extensive experience working in the community. Dedicated to providing high standards of care to patients through detailed assessment and evidence[1]based treatment with the ability to adapt depending on patient needs.,
Nico strives to provide the highest standards of care to clients and utilises a patient centred approach within treatment sessions, to ensure his clients can achieve their goals.