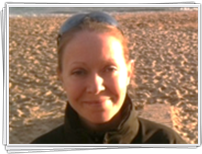 Jane qualified as a physiotherapist from Oxford Brookes University in 2016 and has worked in the NHS since, gaining experience in a wide range of areas within the community setting such as inpatient rehabilitation through to supporting patients in their own homes. Jane has worked with a variety of conditions from patients with Neurological conditions, rehabilitation following Orthopaedic surgery focussing on discharge planning to return home, through to falls prevention and management of longer term conditions.
Jane will soon explore her interest in Vestibular Rehabilitation further by completing a course this summer.
Jane enjoys teaching Pilates and incorporates many of these exercises and principles into her everyday physio practice. In her spare time, Jane enjoys being out on the water (when the weather is warm) and cycling.